At PAX East 2020, OnlySP had the opportunity to sit down with several localizers at XSEED Games to discuss the company's latest slate of releases, including Granblue Fantasy Versus, Rune Factory 4 Special, and Ys: Memories of Celceta (PS4).
---
OnlySP: Granblue Fantasy Versus is literally days away from release. Through all of the feedback, marketing, and reception leading up to its North American release, how is XSEED feeling about this game?
Jason Higa: We're actually pretty excited about it. We released a couple of fighting games, but not as big as this one. It's really exciting for us because everyone is enjoying the demos and a lot of people are here to try it out. We're all really hyped to release this game.
OnlySP: There's been some concerns regarding the game's Western release date, as the Asian version of the game provides English language options for menus and was also released a month ago. For those who may have already gotten the Asian version, what would you say to them to also buy the localized Western version?
Higa: They're basically different versions. Even though they have the same language, they're going to be from two different regions. You cannot buy a North American season pass and have it work with the Asian version of the game. To simplify it, you could purchase the North American version so it makes it much easier to purchase season pass one as well as season pass two, which was also announced.
OnlySP: Granblue Fantasy Versus is actually part of the EVO 2020 lineup. Can you describe how that came to be and how does XSEED feel about that?
Higa: That's more on the Cygames side. We're mostly only the marketing side. They are in charge of the eSports and competitive area. But at XSEED, we're very excited to have one of our titles released as part of EVO lineup. I'm a fan of fighting games, so personally I'm very excited and I really hope that a lot of people will get into this game. This game is very friendly to newcomers, so hopefully it will spark some interest in new players and hopefully try to compete in other fighting game tournaments.
OnlySP: So, XSEED originally published the 3DS version of Rune Factory 4. What was the process of being able to publish Rune Factory 4 Special like? Can you go into a bit more detail about it?
John Wheeler: We published Rune Factory 4 on 3DS in 2013, and now we just published Rune Factory 4 Special, which was released just this week on Switch. It was produced by our parent company, Marvelous Inc, but it did require a lot of effort on our part because the 3DS and the Switch are very different systems. From the localization side, we had to look at the text again and go through the script and there are about 1.6 million Japanese characters in this game, so we had to do a painstaking look at the script and all the text files and make sure all of the line breaks were correct and that the code worked correctly. There's also new content for each of the twelve marriage candidates, which required all new translation and voice acting as well.
OnlySP: What does XSEED think about the Switch platform, especially as XSEED has been a huge proponent of handheld systems like the PlayStation Vita?
Wheeler: What the Switch offers is being able to play at home or on the go. It's really ideal for a game like Rune Factory which can be played on long trips. It really makes sense for us to bring a 3DS game to this platform. From the reaction I see, people are really happy with how it plays on Switch.
OnlySP: Do you have anything to share regarding bringing over Rune Factory 5 to the West at all right now?
We don't have anything to announce at this time related to Rune Factory 5, but stay tuned for news in the future from Marvelous about the Japanese version!
OnlySP: Ys: Memories of Celceta was originally released on the Vita, then appeared on PC several years later, and now is getting an official PS4 release in the West. Can you tell me about how the PS4 and PC platforms have helped with XSEED's catalogue?
Ryan Graff: We certainly have a big fanbase when it comes to Falcom games on PC in particular, and they've been there for the Trails games, both In the Sky and Cold Steel, as well as several Ys games we've done over the years, and Xanadu. We're very grateful to our PC fans and we would like to give fans on other platforms the chance to enjoy the same games that our PC fans have been enjoying for a while.
OnlySP: I want to talk about the Timeless Adventurer Edition. It's the only version of the game available physically. So, not only do you get the game at the standard retail price but also with a few extra goodies. XSEED has done this with other games in the past like Senran Kagura Estival Versus and Corpse Party: Blood Drive. Can you go into more detail about why you decided to take this approach to physical media?
Graff: We find that physical goods help increase the value to players. Our fans are always asking us for certain kinds of physical goods, whatever feels most appropriate to that game. We're always brainstorming. For the physical version of Celceta on Vita, we had Adol's Travel Journal. This time around, we had a few more years with the series and since the series is so long running going back to the '80s, one of our physical goods this time is a CD full of never before released in the West arrangements throughout the series, including some of the original MSX tracks from way back when. We also have "Heroine Cards," that have various female characters throughout the series as well.
OnlySP: So, XSEED is the publisher for Ys: Memories of Celceta. Other publishers, such as NIS America, also published Ys VII: Lacrimosa of Dana. Is there anything you can say perhaps about bringing over Westward the next Ys game, Ys IX: Monstrum Nox, at all?
Graff: Well, there's not much we can say about that for now. We can say that every project is different, even between publishers we've worked with for a long while, and always say for now, watch for updates and when there's something official to announce on whichever project; we will be sure to announce as soon as we can.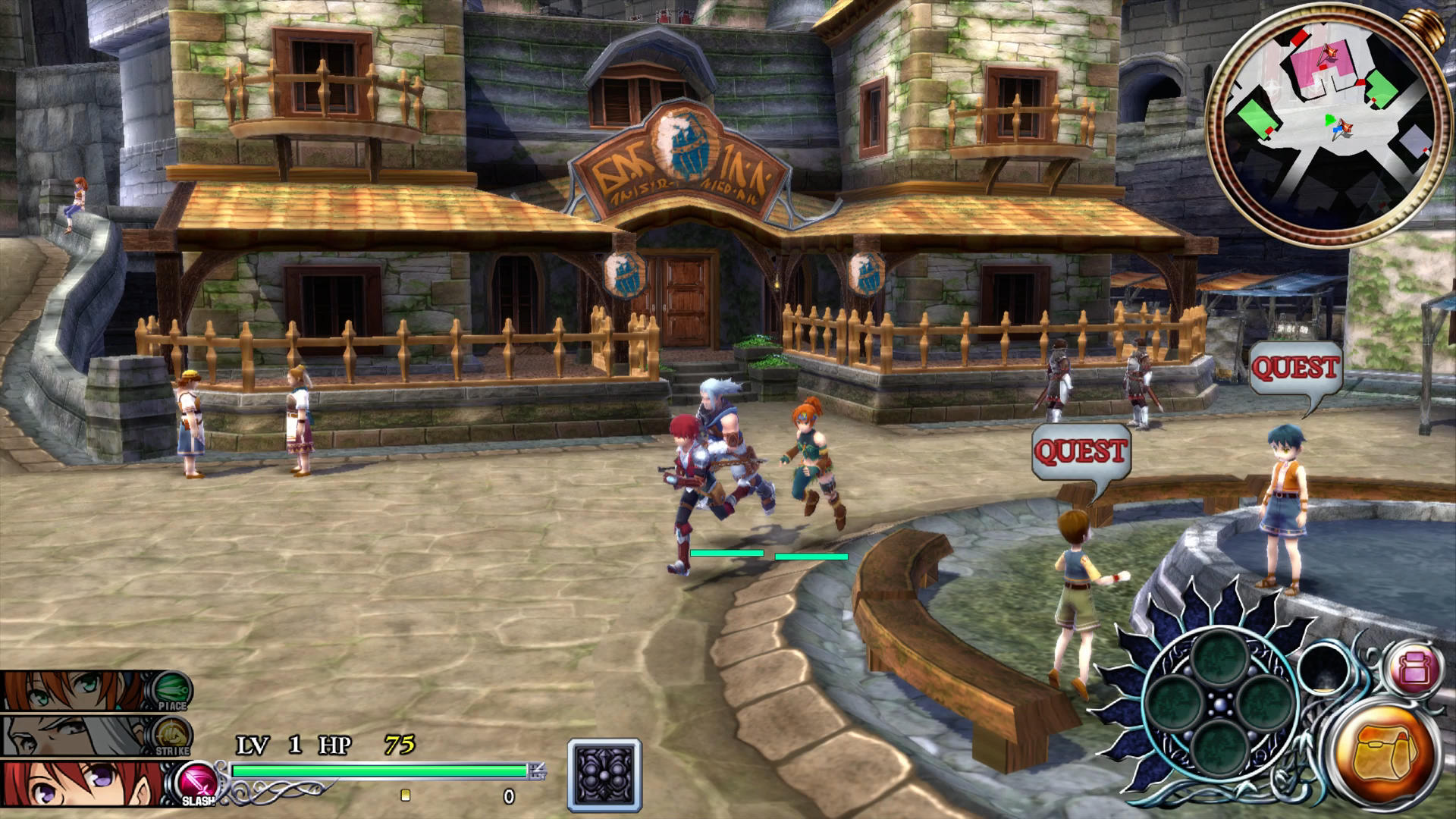 For more from PAX East 2020 and all the latest news from the world of single-player gaming, be sure to follow OnlySP on Facebook, Twitter, and YouTube. Also, be sure to join the discussion in the community Discord server