Holy wow, PS4 owners we hope you have some extra hard drive space come the 29th. You're going to need it.
According to owners who have gotten their hands on The Last of Us: Remastered early, the game will take up a whopping 50 gigs of your hard drive space for its install. You can see the back of the box art for yourself just below.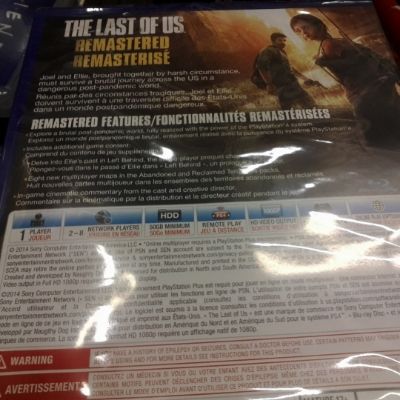 We'll be sure to keep you updated on any more news regarding The Last of Us: Remastered leading up to its release. Be sure to follow us on Facebook and Twitter for all the latest.