In Nintendo's latest Animal Crossing-focused Direct presentation, the publisher elaborated on more of New Horizon's save file functionality.
The Direct confirmed that Animal Crossing: New Horizons will not be supporting Nintendo Switch Online's cloud save feature. In the case of loss, damage, or theft, members of Nintendo Switch Online will be able to have their data restored; however, it can only be used once. The service will launch later this year.
Additionally, players will be able to transfer save files from one Nintendo Switch to another, which will be useful for players who own both a regular Switch and a Switch Lite. This functionality is specific to Animal Crossing: New Horizons and is also planned to launch later this year.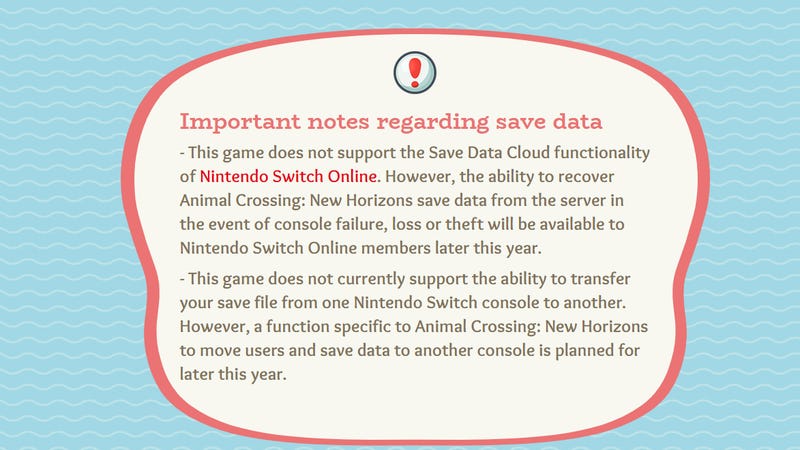 OnlySP's Amy Campbell named New Horizons as one of her most anticipated games of 2020, writing that, "on March 20, I will begin my latest adventure in the Animal Crossing universe so that I may be reminded of the delight that the simplest things in life can bring us."
For all the latest news from the world of single-player gaming, be sure to follow OnlySP on Facebook, Twitter, and YouTube. Also, be sure to join the discussion in the community Discord server.